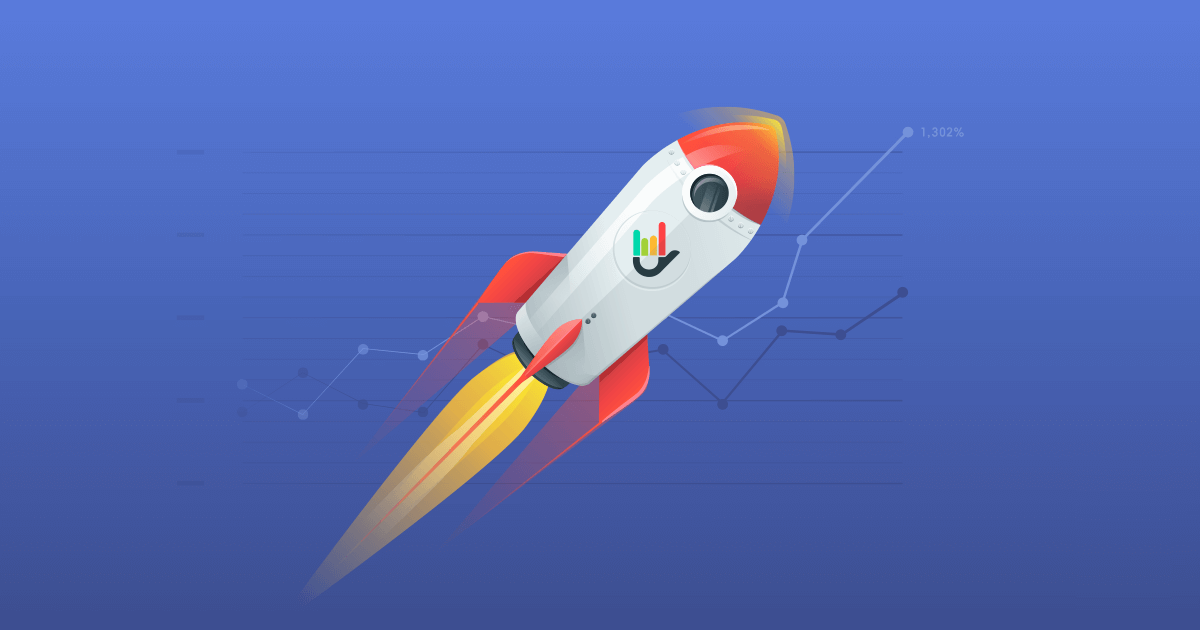 16 Real life examples of data scraping for business
Did you notice it?
Did you take note of how the bar keeps rising higher and higher when it comes to your business standing out?
Years ago, when there were only a few companies available in a particular niche, it wasn't too difficult for each one to carve out a specific segment of the market as a form of differentiation.
But these days, the market is crowded. With more and more companies competing for their customer's attention, businesses now have to become even more sophisticated when it comes to finding ways to be the purple cow their ideal customers flock to.
And the savviest businesses are doing it with data.
Why data is the big differentiator in today's competitive space
"It is a capital mistake to theorize before one has data. Insensibly, one begins to twist facts to suit theories, instead of theories to suit facts." – Arthur Conan Doyle, author of the Sherlock Holmes books
Data is king.
Well, that's not necessarily true. Data can be overwhelming to most people. Especially when there is an abundance of it, and you're left on your own to sift through the information and draw your own conclusions.
Data is king when it's organized in a way that enables you to do something with it.
That's why it's a beautiful thing when someone else does the organizing for you and gives you the insights you need. It's a beautiful thing when someone else can scour the earth to find the information you're looking for. It's a beautiful thing when someone else gives you exactly the information you need and hands it to you on a silver platter.
Not bad. Not bad at all.
Data saves you time because you don't have to search and explore different opportunities through trial and error.
Have you ever gone on a wild hunt for something, driven all over town looking for it, only to be frustrated when none of the stores you visited had what you needed?
It's extremely frustrating. And a total waste of time.
Instead of doing the manual searching for information that would be beneficial to you, you could use data to help you determine the best use of your time.
Data helps you make better decisions. With proper information in front of you, you have more insight with which to make a decision rather than going with your gut.
It reduces your risk.
That's why companies invest a ton in market research. They want validated information to form their course of action.
Imagine you need to hire a new contractor for your business. If you have information readily available to you about their track record of completing projects to their customers' level of satisfaction, on time and on budget, you'd feel more comfortable hiring the contractor.
Data helps you serve your customers better. When you have more information, you can more clearly advise your customers. By demonstrating your expertise in a manner that puts them at ease, you're able to deliver a more valuable experience to them.
Imagine a realtor who is advising their client on what the ideal selling price should be for their home. They are able to recommend a price based upon the data of what similar homes have sold for. The better the data they are accessing, the more accurate they can be with their counsel.
How to get the data that helps you stand out
Data is great, but a big reason why so many businesses don't invest the time in getting it is because it can be challenging and time consuming to get.
That's why smart businesses are investing in a service that does all the legwork for them when it comes to capturing the information they need: data scraping.
With this service, customised software robots (also known as 'spiders' or 'bots') scour targeted websites for the relevant information you are looking for.
They then bring back those individual sources of information, put it together in a format that is easy to import into your systems.
So, if you want to receive the benefits of data in your business, consider working with someone who can give you exactly what you need to stand out.
Here are 16 examples of how companies are using data scraping for business
Data scraping is all around you – in fact, you've probably already visited sites that utilize this method
So, to further indoctrinate you into how this whole thing works, check out the following ways of how savvy companies are using data scraping for business.
1) Establish price points
One company scrapes pricing information from their competitors' websites. They then store and analyze all the data, and make pricing adjustments as needed to maximize sales and profit.
2) Facility expansion
Another company captures data from competitor websites to help identify optimal locations for their new stores.
3) Managing seasonality
With data picked up from competitor sites, a number of companies have been able to gain insights into seasonal sales demand. They've then used the information to determine where they needed to add additional equipment or staff to cover increased demand.
4) Recruitment services
One innovative start-up acts as a match-maker for employers looking for talent, and for workers looking for jobs. The company has built a massive database of job candidates from posted resumes on sites around the web. They capture a number of job postings, and respond to them from their pool of candidates. Their large body of data helps them to close deals before many in the market are aware of the opportunities.
5) Supplier negotiations
A retail company uses data harvested from 100+ retail sites in their sector, to reverse engineer how much their competitors are paying their suppliers for the merchandise. Once they have this insight, the company is able to adjust their negotiating approach to get more favorable terms.
6) Maintain cost leadership
When competing on price, you've got to be sure that you have the lowest prices available for your customers. One company scrapes prices from competitor and classified websites, to make sure they have the lowest prices on the market.
7) Lead generation
Instead of purchasing names from a list broker, many businesses are harvesting names and contact information from directory sites to grow their list of prospects.
8) Data for iPhone apps
There are an endless number of ways you can use harvested data to populate a useful app. For instance, one developer captures data from real estate portals and uses it to feed an intelligent investment property app.
9) Logistics management
A number of businesses are pulling data from Google Maps to enable their clients to geo-coordinate their sales and purchasing data. They then use this information to inform where their distribution hubs should be, and how to optimize their transportation routes.
10) Building directories
Having all the information you need in one place is enormously useful. More businesses are starting to scrape data from the web to build directory sites that are a one-stop shop for their ideal customers.
11) Competitive intelligence
Business leaders are capturing data to monitor their competitors. They track locations opened and closed, new partners and directors, and even products available or out-of-stock.
12) Reputation management
Social media and review sites have made it a necessity for companies to stay on top of when they are mentioned, and what their customers are saying about them. So a number of companies will scrape data from review sites and social media to keep a pulse on what is being said about them, and where.
13) Bank transactions
Some companies will scrape bank accounts (with permission of course) in near real time for the most current transactions that need to be acted upon quickly. This information then gets automatically fed into a trading platform, which significantly reduces the amount of manual labor.
14) Populate general data feeds
A number of companies extract data to help supplement their internal systems. This can include more general information such as exchange rates, interest rates, weather, insurance rates, and commodity prices.
15) Procurement
In a number of industries, businesses are scraping data to maintain a historic record of pricing. They use it to inform their strategies for contract renewal negotiations with their suppliers.
16) eCommerce
As more entrepreneurs break into eCommerce, they are utilizing harvested data to grab text and images from supplier websites, and using them to populate their own stores.
It's time to use the power of data in your business
Tens of thousands of new businesses are launched each year. And as the space becomes even more crowded, the bar continues to rise as far as what you'll need to do to win customers.
So, get ahead of the game and make data your competitive advantage. Not only will you be able to run your business better, but you'll be able to better serve the your customers too.
If you haven't already figured out how to use data to grow your business, dig into the examples above. They are sure to inspire you with ideas on how the right data creates a big impact.